"Twist and Turns" VBS 2023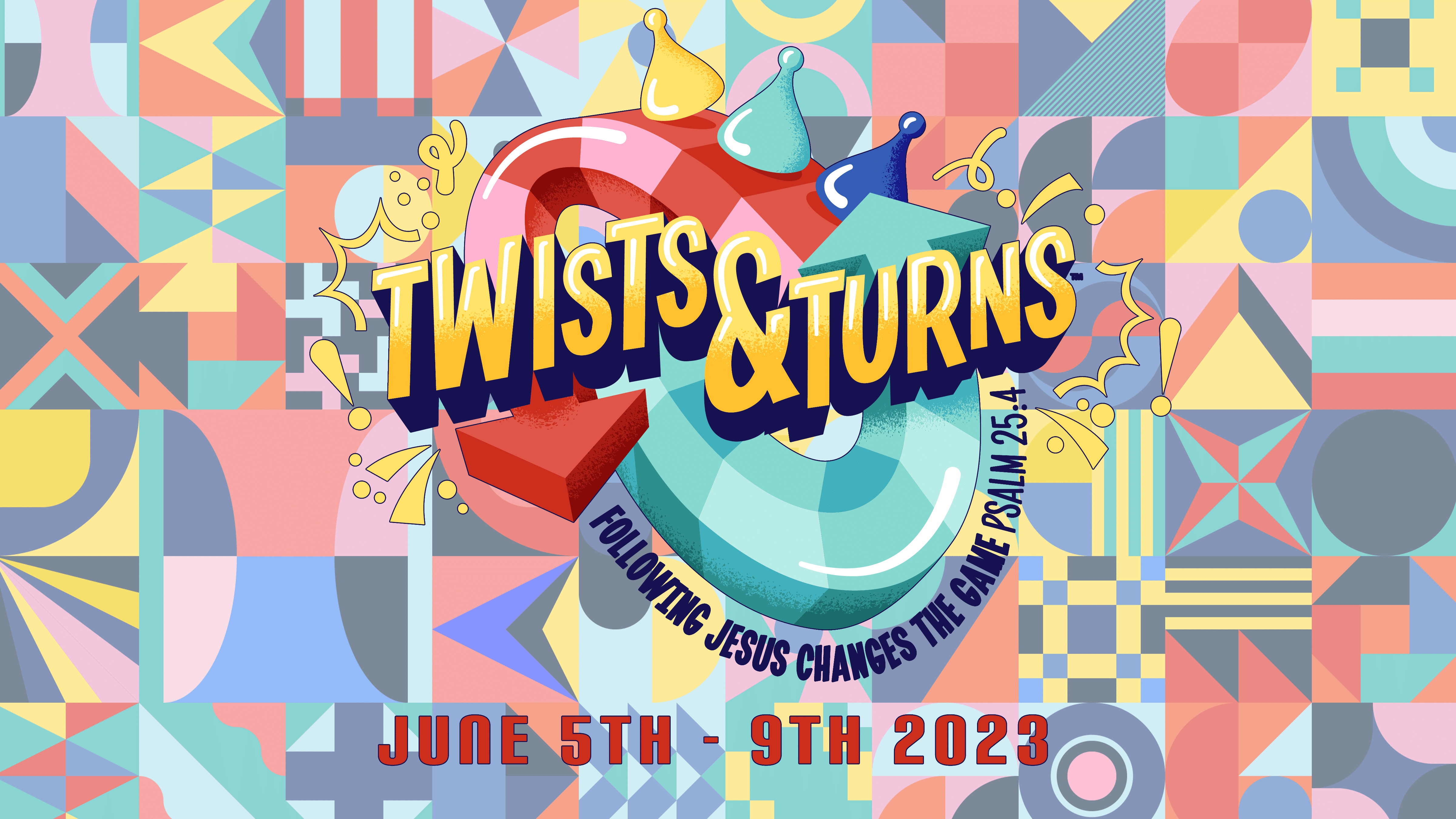 Monday, June 5, 2023 - Friday, June 9, 2023
9:00 am - 12:00 pm
Join us at Twists & Turns™ to spin the spinner, beat the clock, skip ahead, level up, and play to win! Twists & Turns is a fantastical celebration of games of all kinds. From classic tabletop games to strategy games to video games and more, kids will play their way through VBS. At Twists & Turns™, kids will discover that Jesus guides us through all the twists and turns of our lives. He helps us know His ways and teaches us His paths. (Psalm 25:4) Following Jesus changes everything! Don't miss out! Register now!
All kids who have completed K4 – 6th grade are welcome to come!
Vacation Bible School – VBS 9:00 a.m. – 12:00 p.m. FREE
Family Fun Night June 9th 6:00 p.m. in the gym.
Main Campus
3661 Dauphin Street
Mobile, AL 36608