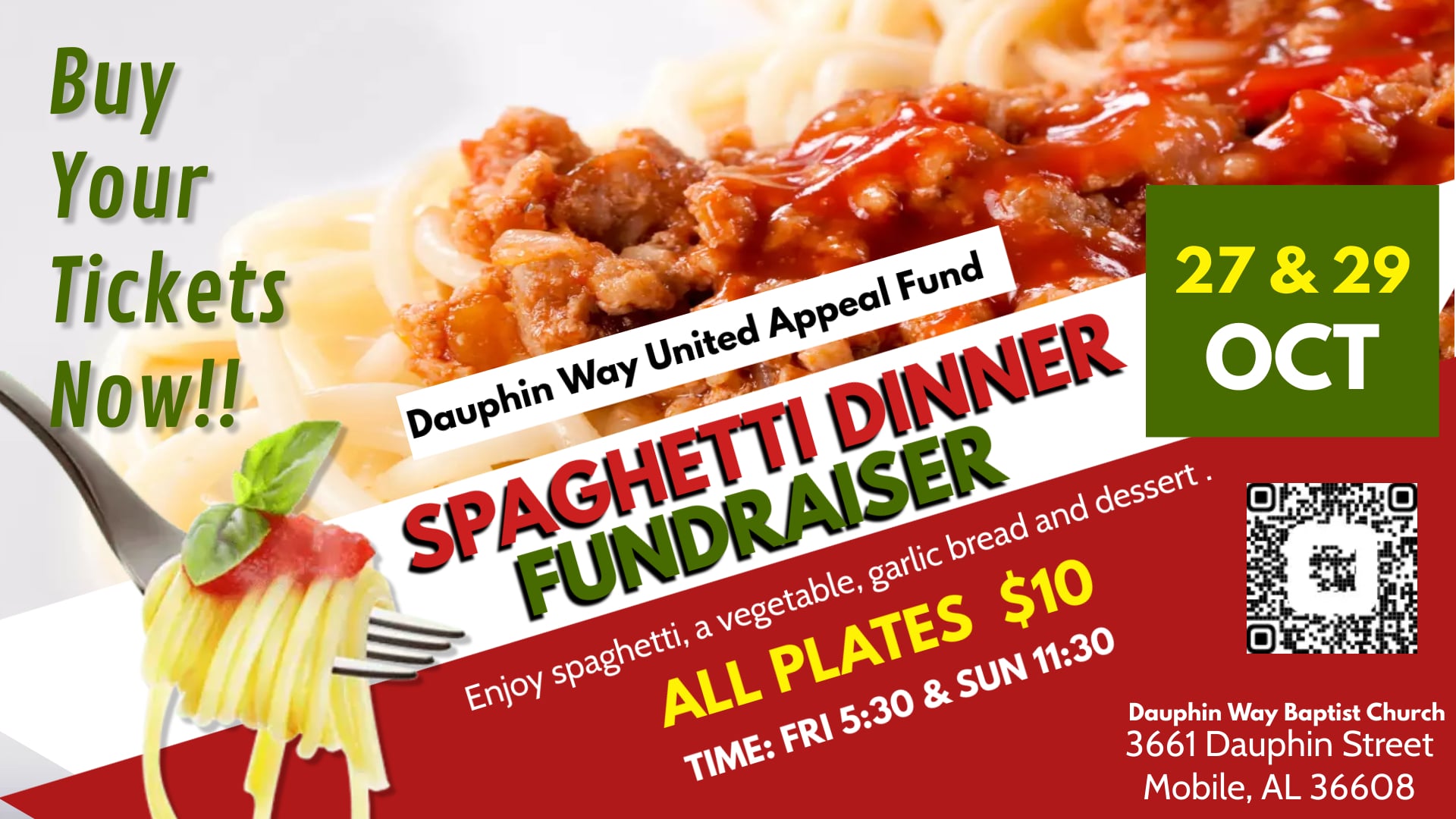 Sunday, October 29, 2023
11:30 am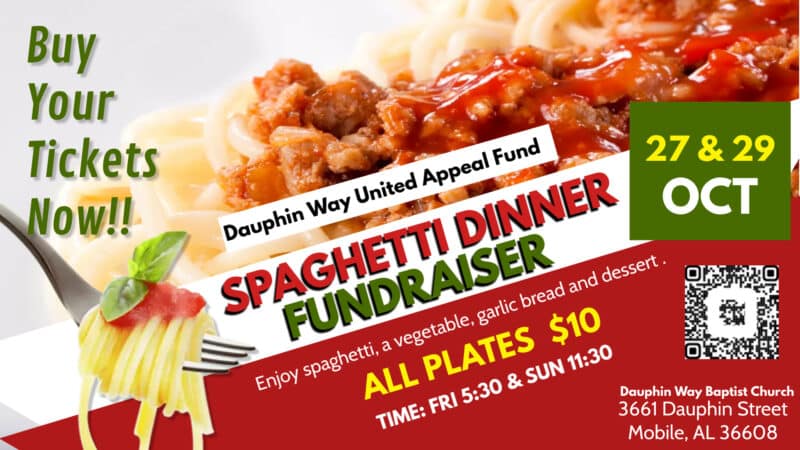 **Join Us for a Delicious Spaghetti Takeout Dinner Event!**
**Date & Time:**
– Friday, October 27th at 5:30 PM
– Sunday, October 29th at 11:30 AM
**Location:**
Dauphin Way Baptist Church
We are excited to invite you to a mouthwatering spaghetti takeout event happening on both Friday, October 27th, and Sunday, October 29th! Whether you're planning a quick Friday night dinner or a hearty Sunday lunch, our spaghetti takeout is the perfect solution.
**Ticket Information:**
– Cost: $10 per plate
Each Plate Includes:
– Delicious Spaghetti
– Vegetable
– Garlic Bread
– Dessert
**How to Get Your Tickets:**
To reserve your plate(s) for this delectable event, simply click here to purchase your tickets online. Your support will not only satisfy your taste buds but also contribute to a wonderful cause. Proceeds from this event will be dedicated to the **Dauphin Way United Appeal Fund**.
Don't miss this opportunity to enjoy a scrumptious meal and make a difference in the lives of others. Mark your calendar and get ready for a delightful meal!
Main Campus
3661 Dauphin Street
Mobile, AL 36608
Liesl Langley
251-342-3456
[email protected]