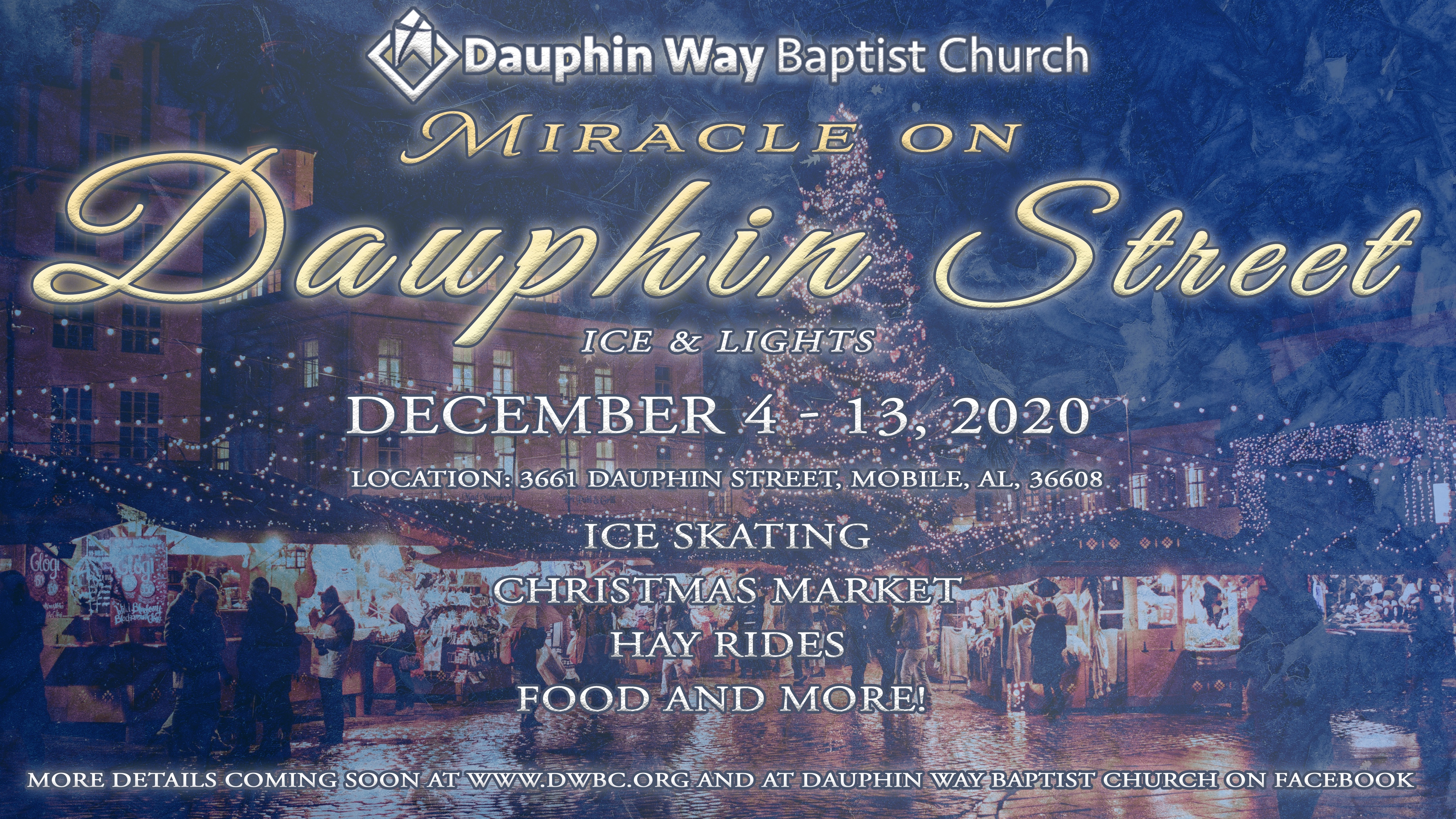 Friday, December 4, 2020 - Sunday, December 13, 2020
5:00 pm - 9:00 pm
Make plans to come and prepare inside and outside for our Christmas Event! We need everyone that is able to come and help.
Look over the following list and think about where you are able to serve during the event. There is a place for you to serve. We need an army of friendly, joyful servants to help us minister to our community and celebrate this Christmas season.
Dec. 3rd – Set Up
8 men to help unload rink and set up – hours to be determined; heavy lifting involved Dec. 4 – 13 Hours of Operation
Fridays – 5:00 pm – 10:00 pm Saturdays – 10:00 am – 10:00 pm Sundays – 1:00 pm to 9:00 pm Mon-Thurs – 5:00 pm – 9:00 pm
Prayer Tent & Church Survey
This is our primary effort and we need as many people as possible to serve here! Prayer Tent Leader – one leader each day
Church Survey Leader – one leader each day
(Those with an interest to lead in this ministry will be contacted by Dan Taylor)
Prayer Tent – 2 people to be at the prayer tent for at least 1-hour shifts to pray with folks and for the event Church Survey – 6 people per 4-hour shift to engage our neighbors in conversations
Rink Monitor
1 person to monitor skaters – 2-hour shifts; need to be physically able to help on the "ice" Hayride
1 person to ride on trailer with guests – 2 or 4 hour shifts; help facilitate getting on and off the trailer and
ensure a safe and fun time on the hayride.
Guest Services
4-hour shift – rotate between 4 stations – 1 hour at each station
Sanitize Tables as people leave the tables
Hayride helper – stay at the line to count riders and help riders get on and off the trailer Rest Room monitor (gym)
Runner/Floater
Dec. 14th
Tear Down
8 men to tear down rink and load – hours to be determined
As you can see, there is a lot to do! Each of these positions need to be filled throughout the ten days. You can sign up on the church website starting Sunday, Nov. 8th. We need you to sign up
early and sign up for as many shifts as you are able. First come, first served!
Volunteer Here
Sponsors and Vendors Needed
If you would like to be a sponsor of this event, or if you know of a business that would be interested in being a sponsor, please contact Melissa at 445-4182 or [email protected] for more information.
OR
If you would like to be a vendor or know of someone we can contact about being a vendor, please contact Robin at 445-4163 or [email protected] for more information.
Dauphin Way Baptist Church
3661 Dauphin Street, Mobile, AL 36601
Church Office,
(251)342-3456