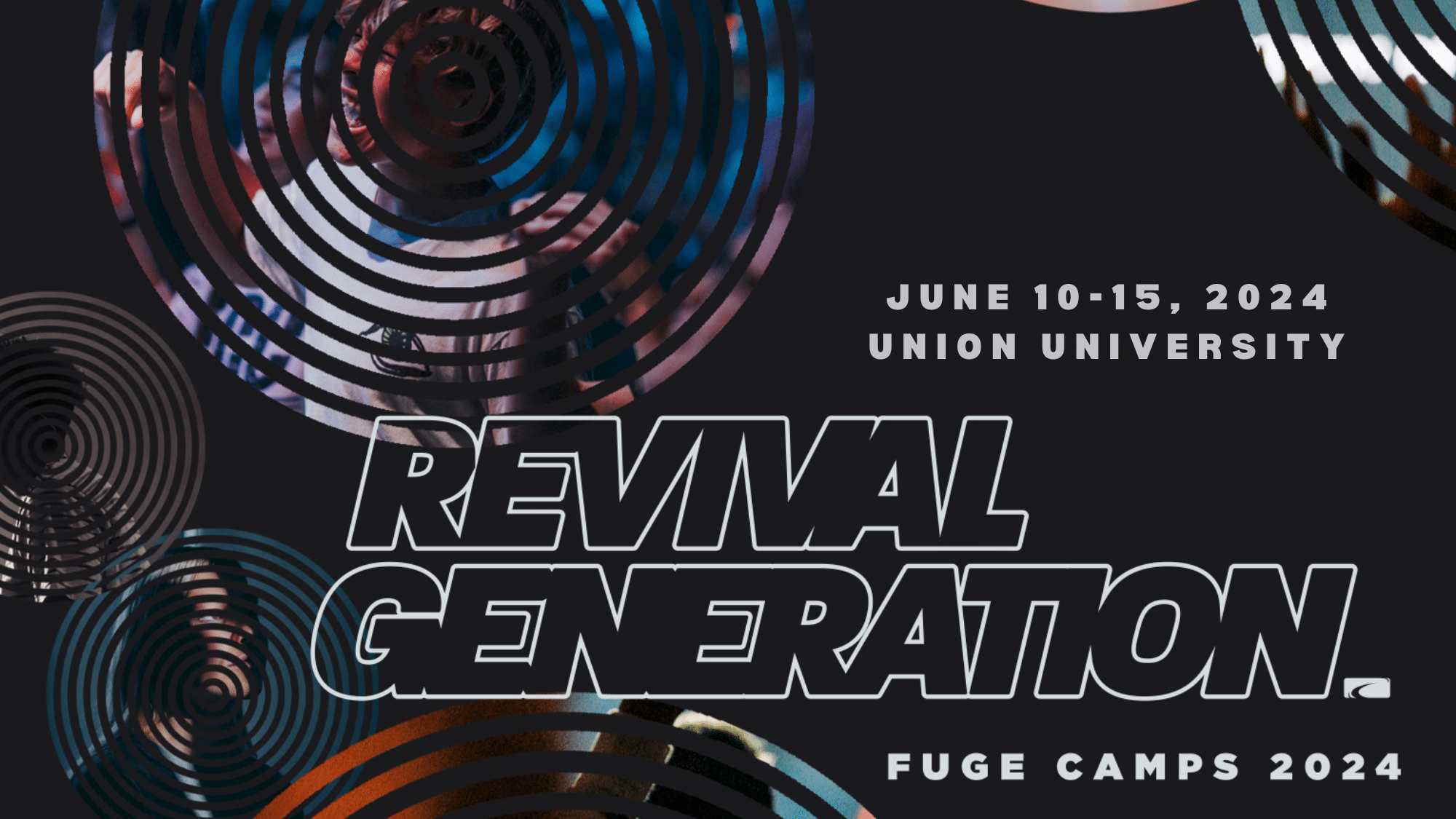 Monday, June 10, 2024 - Saturday, June 15, 2024
"Why FUGE? For students, a week at camp is exciting, fun, loud, and sometimes even messy. But those things don't bring about life-change on their own."
"Every moment spent at FUGE Camps is intentional. Camp programming is designed to take students out of their normal routine and place them into an environment that is focused on life-change through relationship with Christ."
"The 2024 theme for FUGE Camps is REVIVAL GENERATION.
Many times throughout history, we have seen the people of God rise up and turn back to Him with passion and fervor for their faith in times of great revival. What is revival? It isn't goosebumps or an emotional high. Revival is the spiritual awakening of God's people to their true nature and purpose. Revival is mainly for God's people, but those who do not know Christ also benefit because Christians actually get serious about their faith. Has the time come for another great revival? Will your generation lead the way? Join us for FUGE Camps 2024 as we look at four stories in the Bible of great change and revival that resulted in generational impact and be challenged to make a difference for generations to come.
"And my people, who bear my name, humble themselves, pray and seek my face, and turn from their evil ways, then I will hear from heaven, forgive their sin, and heal their land."
2 Chronicles 7:14"
Our students have been attending FUGE camps for years now, and they love it! This year we are going to Centrifuge camp at Union University the week of June 10-15, 2024. Students can sign up in the youth room now on Wednesday nights or Sunday mornings. If you want your student to attend, you can also call the office at 251-342-3456 or email [email protected].
*Camp information from fugecamps.lifeway.com*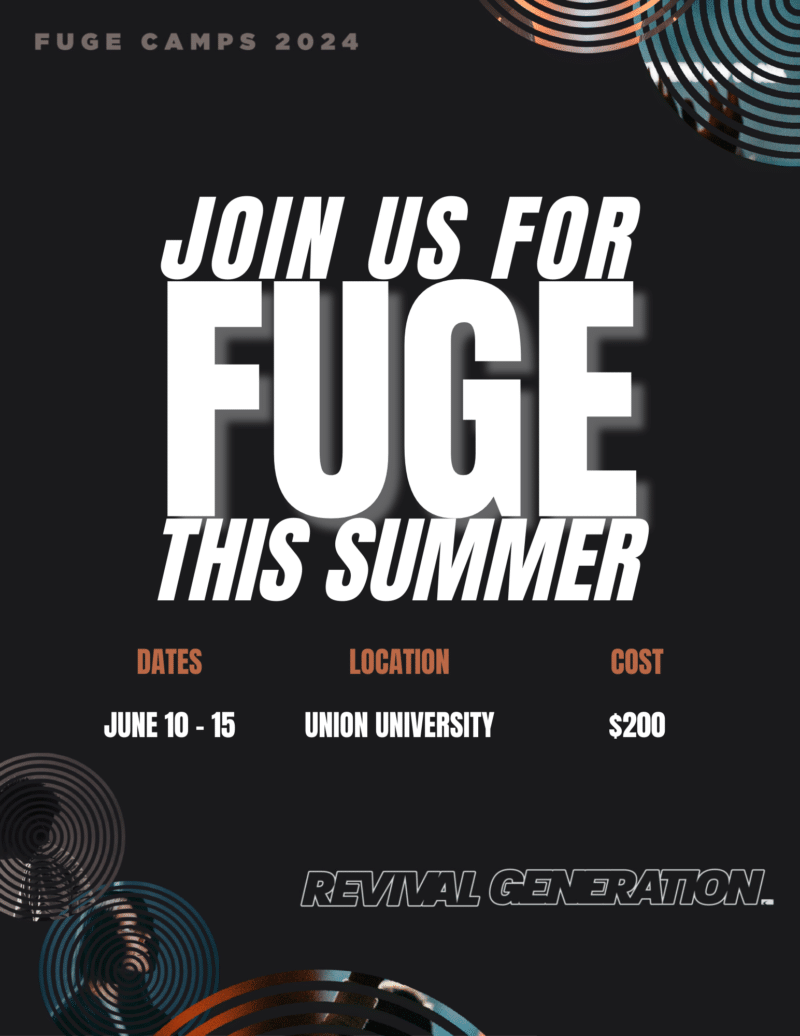 Union University
1050 Union University Dr
Jackson, Tennessee 38305 USA
Jess Fuller
251-342-3456
[email protected]